State Bank of India is the largest lender bank of India and is serving since years to the country. The bank has more than 22,000 branches all around the country. Also, it has also 59,000 ATM to serve as well in the country. It is the only bank which has the largest number of branches spread in every city. For any kind of banking and financial service, the bank is always there serving you. 
The SBI has always gained the trust of people due to their service and minimum charges. If you compare it with other private banks, you will find out that this government sector bank has way less charges than any private sector bank. Even the minimum balance you must keep in your bank account is way less than any other bank.
SBI HRMS Login Portal for Employees & Pensioners @ hrms.onlinesbi.com
For eg, you're only required to keep the minimum balance of INR 2,000 in your account as a minimum balance whereas in other banks, you have to keep the balance of at least INR 10,000. 
All over, the bank has all those qualities that makes it qualifies to be have your account. However, if you're still looking to close your SBI account due to any reason, you are free to do that as well. 
For closing your SBI account, people usually have to go to their branch few times for doing all the formalities which is very time consuming. However, there is no need to do all those necessary formalities if you can easily close your SBI account online without any hassle.
Here in this post, you're going to know the detailed blog about how can you close your SBI account without visiting your branch. 
So without giving any prior information, let us quickly jump into the procedure on how you can close your State bank of India account.  Please make sure to follow the procedure given below.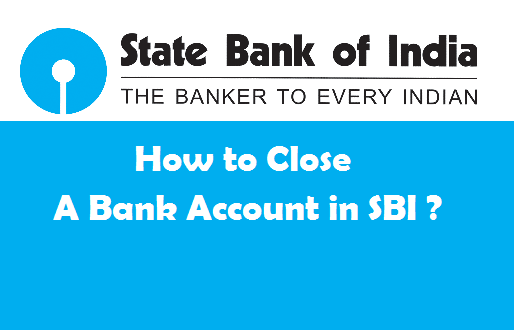 Things you must know before you close your SBI Bank Account
So now, there are few things to be taken care of before you jump into the section where we are going to tell you about how you can close your SBI bank account. So these are the important things you must know.
You must check all the automated payments that is being deducted from your account. And you have to cancel all those automated payments. 

You must go and clear all your bank dues before you close your account else you will not be able to proceed further without clearing your account. 

You need to give the statement of your savings account that you want to close. 

Before the closure of your SBI saving account, you need to make sure that you transfer all your funds to some other account and make it 0. 
Please note that once you close your account with SBI, you will not be able to re-open the bank account with the bank.
SBI Lunch Timings – SBI Opening & Closing Time, Working Hours
How to close SBI Account?
Now in order to close your SBI account, you are required to fill an account closure form first. For this, you have two options. You either can visit your home branch and get it done offline. Or else, you can download the closure form here via banking support.
After downloading the form, you are required to fill the form with all the necessary information required. In the form, you are required to fill the details given below.
Name of your account holder. 

Your account number.

Signature of account holder.

Reason stating for closing the account.

City, State and PIN code.

Transferring of balance remaining in the SBI account via Cheque, cash and DD.
After you fill all those details given above, you have to return the passbook, debit card and cheque book which was provided to you at the time of opening the account. You will also be asked for your address proof when you submit your account closure form.
Lien Amount Meaning in SBI & How to Clear Lien Amount?
After you submit all the details, you will have to wait as the bank officials will verify the details provided by you. Once it is done, you will be able to close your bank account. After the SBI bank account closure is done, you will be receiving a confirmation message on your registered email ID and mobile number. It will be the proof that your account has been close successfully. 
What are the charges to close SBI account online?
As per the information we have received from the official website of SBI, there are no as such charges levied for the closure of your SBI bank if you close your account within the 14 days of opening the same. 
However, in some circumstances, you will have to pay the amount of 500 INR along with the GST. For your reference, we are sharing a table.
| Period | Fees |
| --- | --- |
| Within 14 Days of Opening Account | No Charges |
| After 14 Days upto 1 Year | Rs 500+GST |
| Closure of Regular Savings Account | No Charges |
Conclusion
SBI is one of the finest and most working and reliable bank we have in the country. The bank has 1/5 share market share of the total Indian banking sector and it has more than 420 million customers. 
SBI RTGS Form & SBI NEFT Form PDF Free Download
The bank is always ready for your service and has their own team available in their official hours for all your queries. It is a trusted bank serving since many years. You can anytime close your bank account by the above given method we have shared. 
The State Bank of India is not only serving in urban areas but also in many rural sectors of India too.