The past decade has been a game changer for the banking sector. As the world took a digital turn, old school banking methods also progressed to smarted options. Today it is possible to perform complex bank transactions within a few minutes with your phone. State bank of Travancore (SBT) is one of the five major shareholders of The state bank of India. Established in 1945, it used to be one of India's top banking facility back then.
With the onset of new technology, SBI  too has launched it online net banking service which enables its customers to transfer funds via the internet. Continue reading to learn how to simplify banking through SBT online.
How to Register for SBT Internet Banking?
In order to avail the internet banking services by SBI, it is necessary that you first register for net banking. this can be done in an online as well as offline manner.
Offline Method
Via the offline alternative, customers are required to visit their nearest SBT branch and complete the formalities there. they need to fill out the internet banking registration forms and submit them to the bank executives/ whomever it may concern.
Next, the bank will process your details and deliver your login credentials to your registered home address. via those credentials, you can now login to your SBT internet banking account as start net banking easily.
Online Method
For registering for SBT net banking online, simply follow the given instructions:
STEP 1: Go to the official website of SBI Net Banking by clicking Here.
STEP 2: Find the 'continue to login' option and click on it. next, tap on the 'new user? Register' option.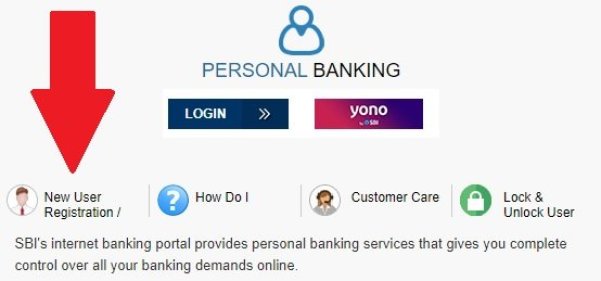 STEP 3: An online form will appear on your screen, fill in all the details correctly such as account number, CFI number, branch code, country, registered mobile number, etc. > once you are done, click on submit.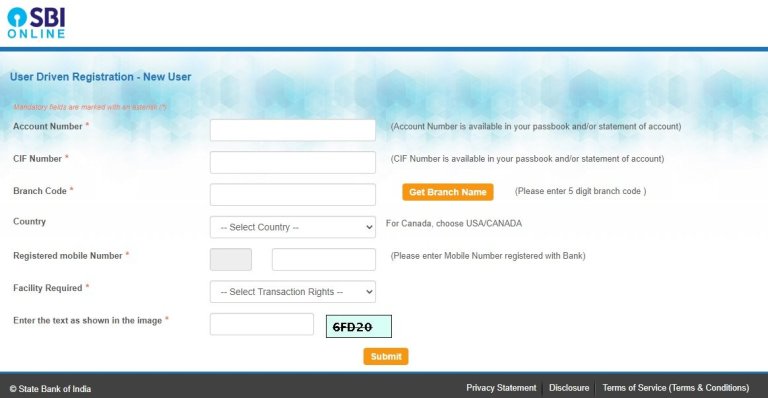 STEP 4: Your registered mobile number will receive an OTP for verification purposes. Enter the code and press confirm.
STEP 5: Next, select the option 'I have my arm card online registration without branch visit' and press continue. select the option 'I have my ATM card online registration without branch visit'. > click on confirm.
STEP 6: Then, fill in your ATM card details, and enter the captcha code correctly. Once done, click on submit. You will then receive a temporary username for which you need to create your own password. Enter your desired password and press submit.
STEP 7: You will be able to login to your net banking account after one hour. before anything else, you will be required to change your username to a new one of your choice. Once you have done that, read the terms and conditions and press submit.
STEP 8: Make a profile password and a login password, keeping in mind that the two should be different from each other. SBI will ask you to select a confidential question and answer for password recovery situations
STEP 9: Finally, enter you place, country and date of birth along with your RMN (Registered Mobile Number). Once done, click on submit.
Your net banking account is now successfully registered. You can avail internet banking services from your account whenever you wish.
How to Login to your SBT Internet Banking Account?
Following is a simple guide to help you access your SBT net banking account without any hassle:
STEP 1: Go to the official SBI online banking webpage by clicking here.
STEP 2: Select the login option, google will lead you to another webpage.
STEP 3: Click on 'continue to login' and enter you correct username and password. Finally, Click on Login.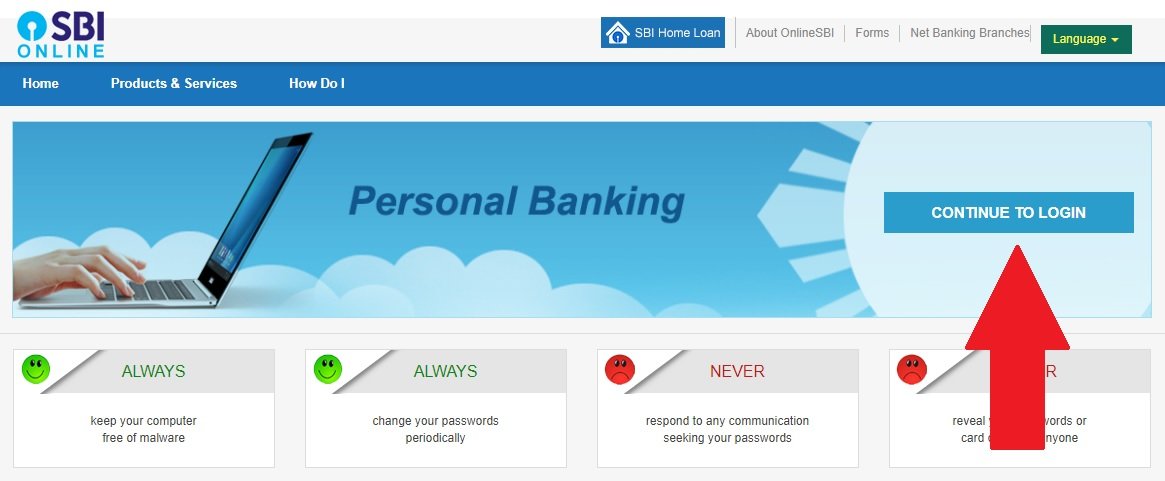 How to Transfer Funds using SBT Online Banking Faculty
If you wish to transfer money using SBT online, simply follow the given steps carefully:
STEP 1: Firstly, you will need to add the receiver's name in the 'Add Beneficiary' list.
STEP 2: Next, go to the official SBI webpage. Find the 'Payment/Transfer' option > Select the 'Other Bank Transfer' option.
STEP 3: Select your preferred type of transaction for the transfer and click on 'Proceed'
STEP 4: Click on the receiver's account and enter the amount you wish to transfer.
STEP 5: Choose the account from the beneficiary's list. Select agree to the terms and conditions and finally click on submit.
STEP 6: You will be asked to verify all the details you have entered. Once done, press Confirm.
STEP 7: Your registered mobile number will receive an OTP, enter it correctly and click Confirm.
SBI will notify you on the success of your transaction.
Features of (State Bank of Travancore) SBT Online Banking
Hassle free fund transfer to yourself or third-party bank accounts via the IMPS or NEFT bank services.
Access your bank account statement anytime you wish and get to know your debit and credit transactions from the comfort of your home without visiting our home branch. You can also download your account statements for future reference.
In case of debit card theft, block you debit/credit card instantly via SBT online services.
Apply for a new cheque book/passbook with a few clicks from your device and get it at your doorstep within 7 business days.
Whether it Is your electricity, water, or phone bill, you can pay it online without any trouble through SBT online banking services.
Apply for Closure of Loan Account or request a demand draft online without going to the bank.
How to Reset Forgotten Password in SBT Online
In case you cannot remember your SBT account password or wish to change it, you can learn how to do so by reading the simple instructions given below:
Go to the SBI official website and click on continue to login.
Select the 'forgot net banking login password' option and click next.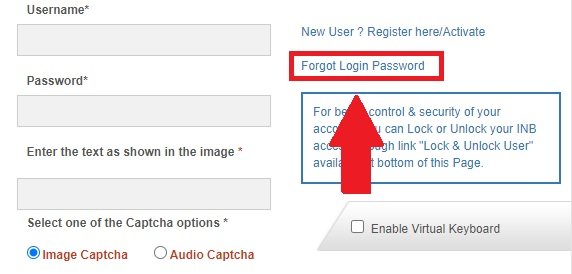 Fill in the required details such as account number, username, country, mobile number, birth date, captcha, etc. correctly and submit the form.

Enter the OTP that you receive and click on continue.
From the given drop-down list, click on 'using profile password'. Alternatively, you can use your atm card details as well.
Enter your profile password > next, type in your preferred new password and click on continue.
You have now successfully changed your SBI online banking account password.
Frequently Asked Questions (FAQs)
Is SBT online banking safe?
SBT online banking is absolutely safe and verified, if done in the correct manner through the official website only.
Can I transfer money abroad through SBI online banking?
Yes, you can.
Does online banking have any additional charges?
No, it is a free service.
Who can avail SBT online banking services?
Anyone with an SBT account, whether saving or current can avail it.
Is it alright to share my login credentials with anyone?
It is strongly recommended to NOT share your bank details with anyone, including OTPs.
Final Words
In today's dynamic era, time is of essence. Online banking has come through as one of the most efficient and popular ways to transfer money, for personal purposes as well as businesses. More and more people are switching to the digital alternative and preferring online banking. In this article we have provided you with a comprehensive explanation on how to use SBT online banking services for SBI users.
Also Check :